For the former sim named Planet Cathar, see Planet Cathar.
Cathar is a planet of the Star Wars universe, homeworld of the Cathar species before they were invaded during the mandalorian wars.
On SWRP the Cathar sim is available with the following facility
Fuel mining, by the Catharian fuel company
The city tree of the Manashi tribe
East Town, with the cantina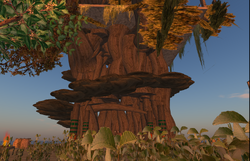 References
Edit
Ad blocker interference detected!
Wikia is a free-to-use site that makes money from advertising. We have a modified experience for viewers using ad blockers

Wikia is not accessible if you've made further modifications. Remove the custom ad blocker rule(s) and the page will load as expected.