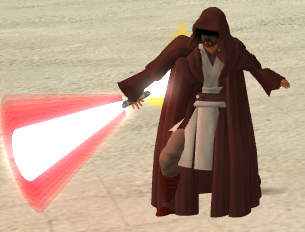 The LCK TT + LGG is a Lightsaber_Construction_Kit based on the open source code of the LCK_Twin_Turbo 2.02 and maintained and supported by LGG.
It is designed to be low lag, utilizing the newest lsl features, while not sacrificing features and effects.
Features
Edit
Option for a slight pulse effect on the blade
Special Effect Blur on swing (Similar to the origonal LCK 2.0)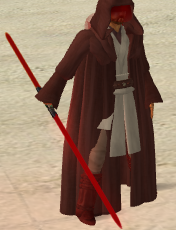 Attach the lightsaber then type /99 help in chat
Advanced Information
Edit
Blade Blur effect is done using a low lag single prim skulpt that changes visability

When building your own hilt, do not forget to link together the blur prim
The blur prim hides itself from transparent view when not in use

Blade pulse effects can be used to create a color changing blade

Set /99 pulseamount to 100 for a full rainbow spectrum
How To Get One
Edit
The LCK TT + LGG is FREE and under the GNU license, so all modifications of it must remain open source.
You can get one from Xstreet here LCK-TT-202-LGG-v10-Lightsaber-BOX
or by sending a IM or notecard to LGG
Ad blocker interference detected!
Wikia is a free-to-use site that makes money from advertising. We have a modified experience for viewers using ad blockers

Wikia is not accessible if you've made further modifications. Remove the custom ad blocker rule(s) and the page will load as expected.