Theed Naboo was built in March 2012 by AlfredoZappa1 (who also used to held the sim's property) and it was managed by Otacon Skinstad
The sim has been up for 3 months before being pulled out by its builder and owner, AlfredoZappa1.

The sim is remembered as " one of the best Theeds ever built " and it used to host a Roleplay Group, which included Theed Royalty and Theed Government managed by Adala and Moyet Kirkorian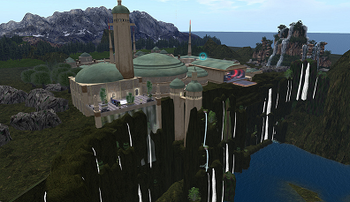 Ad blocker interference detected!
Wikia is a free-to-use site that makes money from advertising. We have a modified experience for viewers using ad blockers

Wikia is not accessible if you've made further modifications. Remove the custom ad blocker rule(s) and the page will load as expected.